Shave Money With Clean Shaven
Clean Shaven is a British company that offers amazing value Razor Blades, Fragrances and other male grooming products direct to our customers by mail.
We offer a simpler service to all guys that want to buy grooming products at a lower price & without having to sign up to a subscription either!
Our products are loved by our customers, not just because of how little they cost, but for the excellent quality too. Don't just take our word for it, we have 1,000's of 5 star reviews across Trustpilot, Google & Facebook.
Best Sellers
Our most popular products loved by our customers
Loved by over 80,000+ Customers
Excellent product. Couldn't be happier. Arrived quickly simple to use. Razor has a great weight to it and the blades are top notch. Shave gel foams up well and smells great.
...
Highly recommended and have done so to many of my friends and colleagues
I was a habitual Mach 3 user, not any more. Their blades do not do the job. I have a strong beard and even using a brand new blade i could still feel stubble. Not good.
...
I decided to give Clean Shaven a go, and I will now not use any other blades. A close shave every time. My trial kit at £9.99 was a terrific bargain and aftershave no.1 is dynamite. I will be ordering again very soon. Gillette, you are dead to me.
Very happy with my CLEAN SHAVEN trial set. I have only used the 3 blade razor so far and it gives me a very clean smooth shave! Almost as good as my Gillette Power Fusion razor.
...
Cannot wait to try out the CLEAN SHAVEN 5 blade razor now! I highly recommend CLEAN SHAVEN and will being buying replacement blades soon.
I think razor blades are brilliant and they a good price. The fragrances are identical to the real thing and last just as long. I would recommend this to friends and family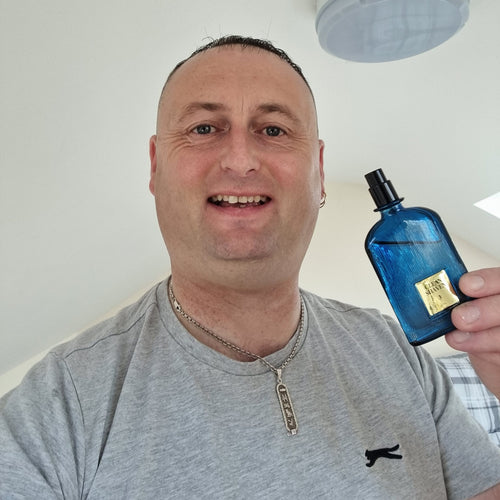 Nice close shave followed by a splash of fragrance 3,amazing value smells like the real deal and lasts all day would highly recommend and I will be buying more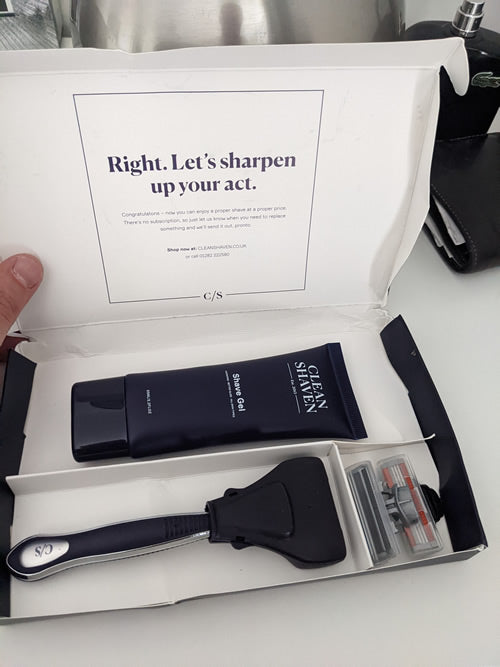 Had this trial set a few weeks now, really smooth shave every time. Fragrances smell lovely and all for a decent price. Will definitely be a returning customer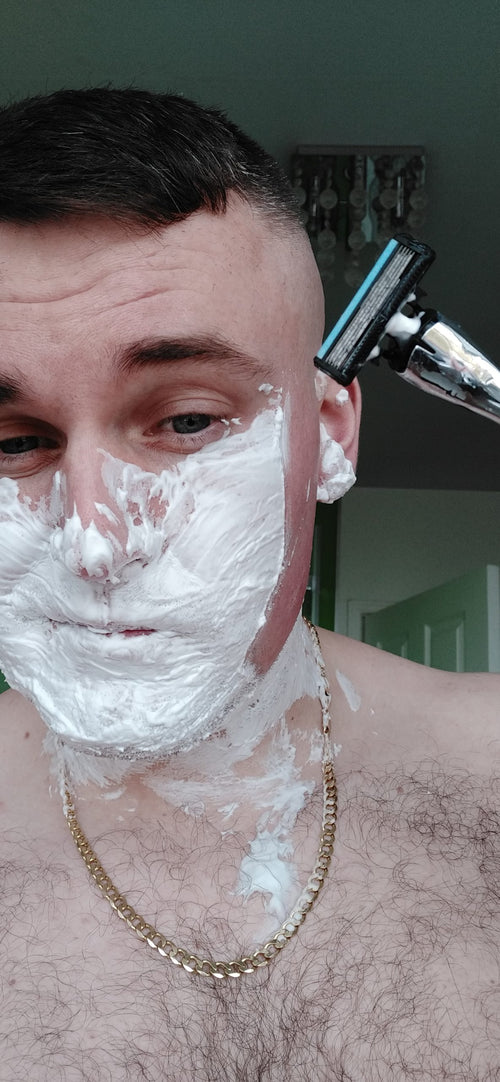 So I started with a trail kit to see what these blades would be like after swapping from another online supplier the one has same name as American currency. So came across clean shaven
...
I tried cs3 and cs5 blade that came with and I love these blades they last quite a while too , personally for me the CS5 are great as I have sensitive skin but I purchased 8 blades after my trail pack I found my new favourite shaving blade's 
Try our amazing razor blades today